about hawaiian honey cones
Hawaiian Honey Cones are the newest craze in frozen desserts. A Hawaiian Honey Cone is a hollow, "J" shaped ice cream cone filled with soft serve ice cream from both ends. The Hawaiian Honey Cone is a gluten free, 100% corn-based, and organic ice cream cone without high fructose corn syrup and is handmade in Hawaii - making it not only one of the most delicious and fun snacks but also one of the healthiest soft serve ice cream options.
Hawaiian Honey Cones unique shape, size and flavor combined with our proprietary Hokkaido Cream-style ice cream mix makes our product stand out in the ice cream industry. Our "Hokkaido" blend is a unique style of ice cream that is much more creamy and rich in consistency when compared to traditional soft serve ice cream. The combination of the ice cream and cone creates an experience unlike any other. The crunch of the cone surrounds the creaminess of the ice cream. This essentially creates the craved "last bite of the ice cream cone" throughout the whole 12 inch curved cone.
We have done events in Los Angeles, San Diego, Orange County, Irvine, San Francisco, San Jose,
Honolulu, Waipahu, Maui, Big Island, Seattle, Orlando, Tampa, Las Vegas, Dallas and many more cities.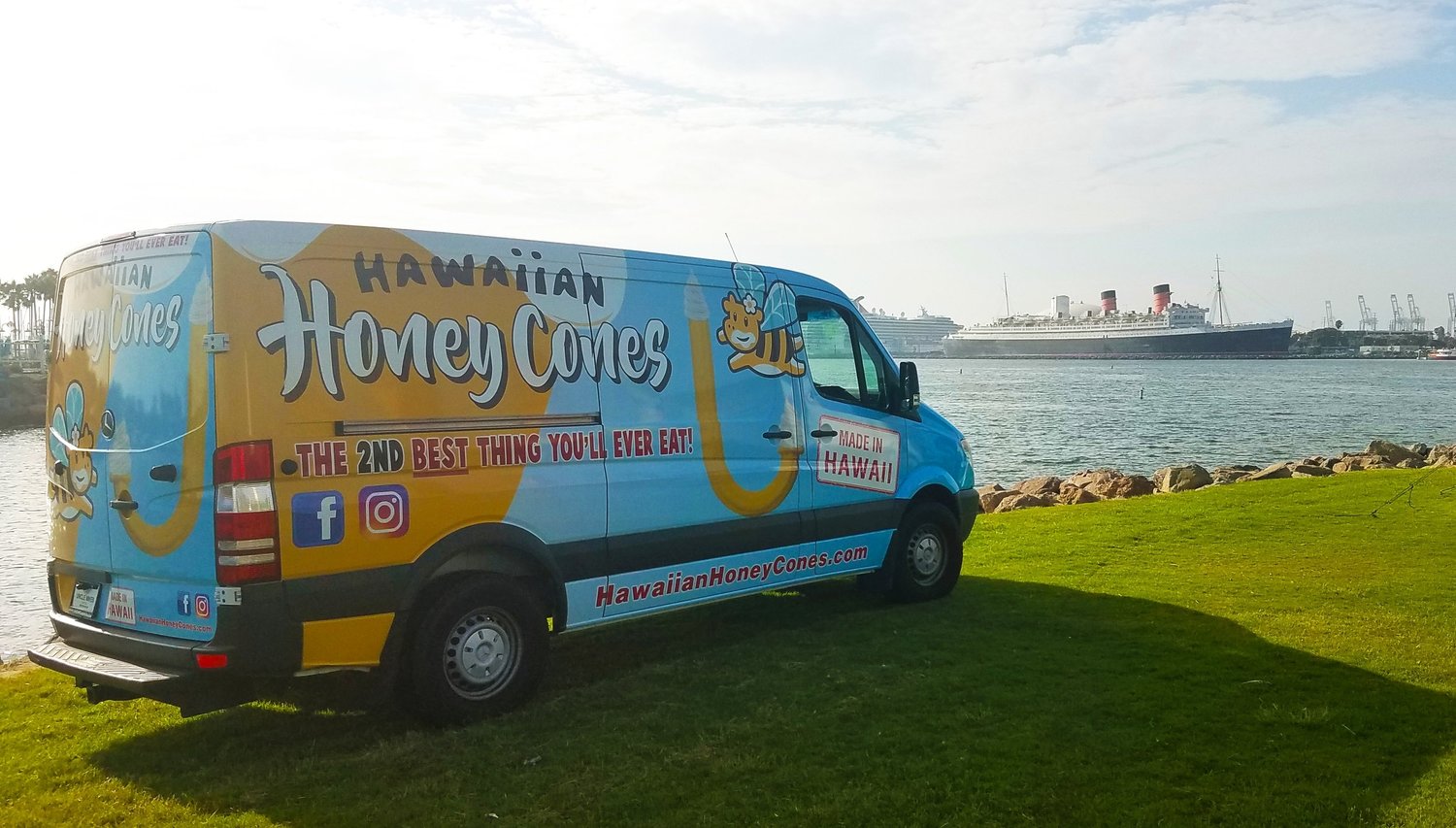 Primary form of transportation for our Cali crew.
Built to be a work station that allows for easy set up anywhere.
Our TnT set up is the standard set up for most events.